Justice
Unitarian Universalists have always been vitally concerned with social justice issues, and have been in the forefront of many social movements. We at NSUU continue that tradition through our contributions and commitments to local, national and international causes.
Family Promise

is a national non profit organization whose goal is to help homeless families find stable jobs and housing. There are Family Promise affiliates in 41 states and NSUU is proud to have joined the St Tammany affiliate in 2015.
Each week families are housed in a different church home. During the day they go to a permanent Day Center where they receive help from counselors and existing community services to help them resolve issues with employment, housing, and other barriers in independence. Participating churches host families up to four times a year. During the host week volunteers from NSUU (and supporting churches) provide meals, comfortable sleeping arrangements, activities, and fellowship to the families. It is a wonderful opportunity to serve the less fortunate and the community at large.
Gulf Coast Volunteers for the Long Haul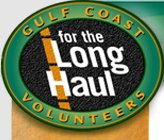 The Gulf Coast Volunteers for the Long Haul was founded by the late Mary Harrington after hurricanes Katrina and Rita in Nov, 2005. The group returns to the New Orleans area several times a year, and NSUU usually hosts a dinner for the volunteers while they are here. NSUU is proud to be a partner with Long Haul in the long term recovery and renaissance of the Gulf Coast and the greater New Orleans area.
Center for Ethical Living and Social Justice Renewal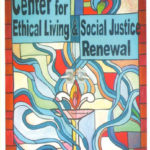 Co-founded by the three Unitarian Universalist Congregations of the Greater New Orleans area (GNOUU.org) our Center for Ethical Living and Social Justice Renewal serves as a catalyst for social, economic, environmental, and racial justice through activism, community engagement, and transformational learning. Our center has a sleeping capacity of 54 (in bunk beds) and is located on the 2nd floor of the First Unitarian Church of New Orleans. We host service learning groups, offer professional development and training opportunities, and serve our community partners as an active hub in the relational work of community organizing and resource sharing. To learn more about the Center or to support our on-going missional work, please visit our website at www.celsjr.org or find us on Facebook as Cel Living.
Standing on the Side of Love

Standing on the Side of Love is a public advocacy campaign that seeks to harness love's power to stop oppression. It is sponsored by the Unitarian Universalist Association and NSUU fully supports this campaign. For more information, please go to standingonthesideoflove.org.